Fuelled with the agility of a start-up, the experience and wisdom of three decades, the passion of 70 people, we are Direxions.
Loyalty, direct, 1 to 1, Customer Experience (CX), customer journey mapping, actionable insights are not just choice phrases.
We live it. It is what we do, it is what inspires us, it is why more than 95 clients trust us with their business.
Direxions is the most experienced customer loyalty, influencer and channel loyalty company in India.
Nearly three decades
of experience
Working with leading
B2C and B2B brands
Exposure to just
about every industry
We are loyal. We are data. We are design. We are flexible. We are innovative. We are Direxions.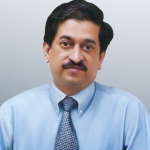 "We believe that sustainable long-term relationships can only be built on total trust."
Leading CPG brand
Sagar Kure
2018-06-21T07:26:11+00:00